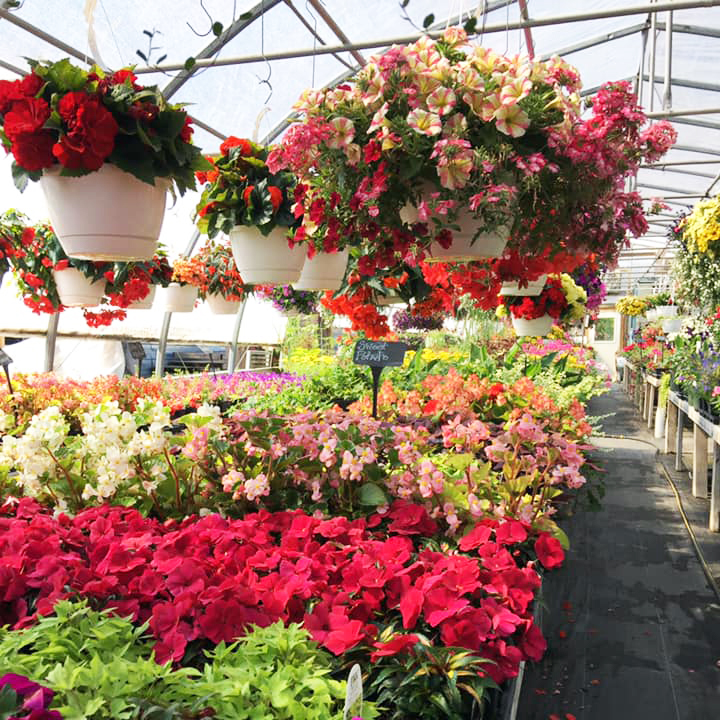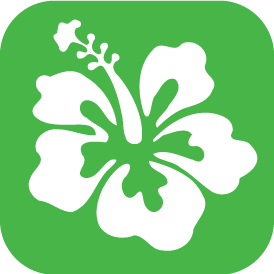 Spring
Our greenhouses are full to overflowing with fresh, lush green annuals bursting to bloom, in individual pots or finished hanging baskets, planters and window boxes.
We also have a special order program, we can fill any planters, baskets, and window boxes for season long use or for a special occasion, such as weddings and anniversaries or whatever event you may have.
The greenhouses at this time also have a great selection of vegetable plant starts, such as, tomato, sweet and hot peppers, eggplant, cabbage, cauliflower, broccoli, kale, cucumber, winter and summer squash, and several more varieties. We also offer seed potatoes, onion sets, asparagus and strawberry plants.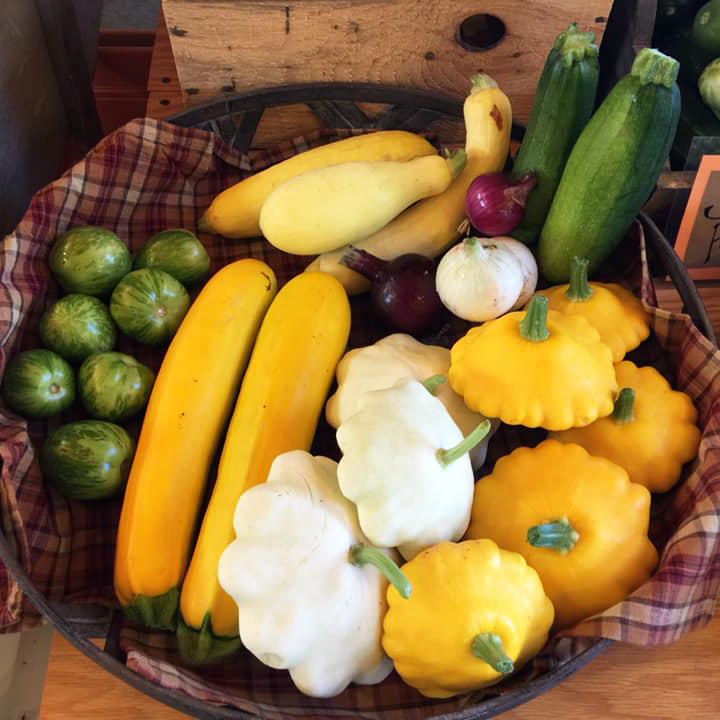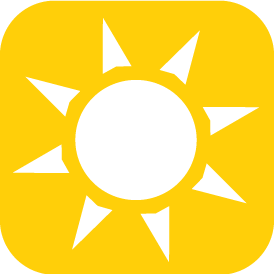 Summer
We have more annuals, a continuing supply of fresh perennials and our fruit tree and shrub stock. The garden center is open all year long offering pest deterrents and remedies, tools for repotting needs, fertilizers, or whatever gardening supplies you may need.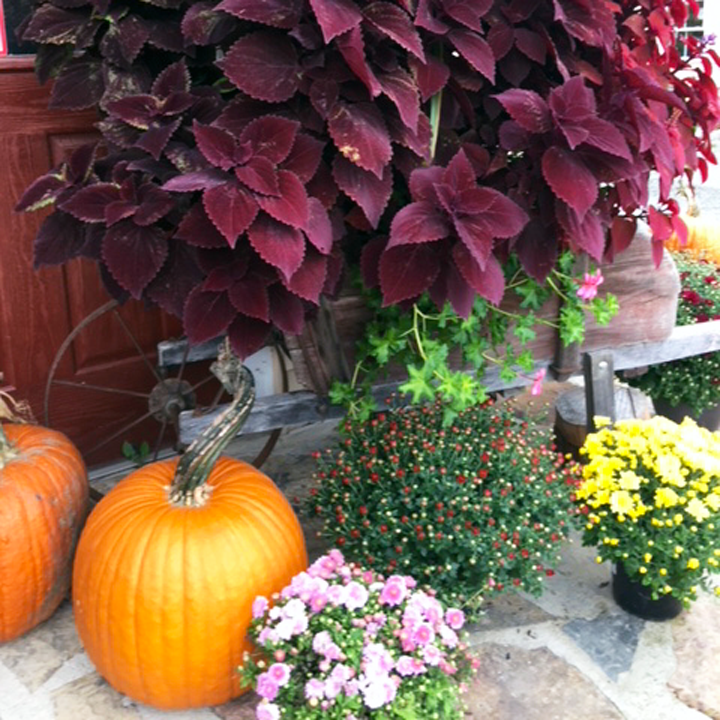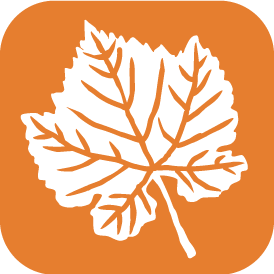 Fall
As children prepare to go back to school in the fall, we also start to gear up for colorful fall decorating with a HUGE selection of fall mums, asters, flowering cabbage and kale along with fall flowering perennials. As the season progresses we also have beautiful pumpkins of many sizes, gourds, corn stalks, and hay bales. You can't miss our wonderful, colorful display in the front yard when driving by so STOP in and take some scenic pictures with your family and friends.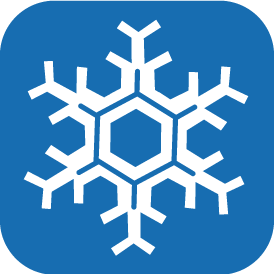 Winter
The month of November starts to ease us into the Christmas season. You can place your order now for special order wreaths, kissing balls, garlands, and swags. We also have bundles of greens for decorating. The Christmas trees arrive in early December! We have several sizes of balsam and frasier fir to choose from. Don't forget your free ornament with the purchase of your tree!
Individual Seed Packs In Stock
Sunflower
Mammoth Russian
Autumn Beauty
Beets
Early Wonder
Detroit Dark Red
Beans
Blue Lake Bush
Golden Wax Improved (Yellow)
Cherokee Wax (Yellow)
Tendergreen
Green Stringless
Carrots
Cucumber
Improved Long Green
Homemade Pickles
Boston Pickling
Burpless
Straight Eight
Marketmore
Iceberg
Buttercrunch
Black Seeded Simpson
Peas
Sugar Snap
Green Arrow
Oregon (Snow)
Summer Squash
Zucchini
Winter Squash
Buttercup
Butternut
Acron
Spaghetti
Blue Hubbard
Improved Green Hubbard
Pumpkin
Jack O' Lantern
Howden
Sugar Pie
Sweet Corn
Bodacious
Early Singlow
Peaches and Cream
Butter and Sugar
Trinity
Swiss Chard
Spinach
Radish
Cherry Belle
Sparkler White Tip
Watermelon
Champion
German Giant
Watermelon
Visit us today at 1904 Sheldon Road in Saint Albans!
Follow us on Facebook to stay-up-to-date with new product arrivals, specials and more!